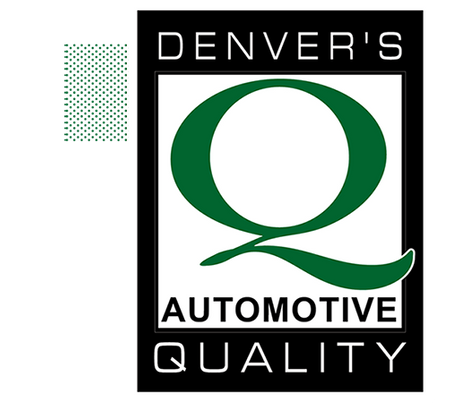 AUTOMOTIVE BELT & HOSE SERVICES
Efficient, Trusted Belt & Hose Inspections From Denver's Quality Automotive
Make Sure You Arrive Safely
Your car's belts and hoses wear as a result of heat, cold, and general operation. Depending on the belt or hose that fails, you could experience anything from a minor inconvenience to having to replace the engine. Our experienced team will inspect your belts and hoses every time you bring your car in for service so you don't have to worry about surprise complications later on down the road.
We want you and your family to arrive at your destination safely, without getting stranded on the highway or roadside, especially at night or during bad weather. Visit our automotive shop in Wheat Ridge to make sure your belts and car hoses are running smoothly.
Reasons Your Belts and Hoses are Decaying
There are two main reasons why your car's belts and hoses decay — time and heat.
Your belts and hoses are constantly affected by heat conditions. Rapid heating and induced expanding of your belts and hoses cause an abnormally high rate of wear and tear. This is unfortunate as general operation already wears down your vehicle's belts and hoses consistently. Since your car hoses and belts play such a critical role in every operating function your vehicle has, it's only natural that these will continuously be worn down over time.
This is why it's so important to do routine inspections on your belts and hoses. This service should be done every three to five years, but most car owners don't think to do this preventative maintenance until it's too late. If you have over 85,000 miles on your vehicle, please consider seeing Denver's Quality Automotive in Wheat Ridge to have your belts and hoses professionally looked at.
What to Expect From Our Belts and Hoses Service
We check the belts and hoses on every car that comes into our Wheat Ridge auto shop. We want to make sure every element is running at its fullest potential to ensure you're driving safely and won't be suddenly stranded somewhere. Each belt plays an important role in your car's elaborate structure. For example, the serpentine belt is responsible for power steering but is connected to your alternator and other critical car components. One small belt could leave the most essential auto parts ruined and your car could be completely inoperable.
Examples of belts and hoses that we inspect:
Coolant hoses

Fuel system hoses

Serpentine belt (aka drive or fan belt)

Timing belt (if applicable)
Come in for a cup of coffee while we take care of your car's belt and hose needs. Or, if you prefer, we can drive you back home or to work with our complimentary shuttle service. Our goal is to make your experience as easy and pleasant as possible.
Double Check that Everything is Running Smoothly
Our team inspects your car's belts and hoses for every vehicle we perform service or repairs on. Feel free to stop by Denver's Quality Automotive in Wheat Ridge to make sure other parts of your vehicle are running smoothly.
If you're experiencing anything from your vehicle tugging to one side or your air conditioning not blowing cool air, contact us to schedule your next automotive service appointment. We offer general services including oil changes, tire rotations, fluid checks, and more. View all of our services to see if we can help you with any other specialty repairs.
Highest Level of Care and Convenience at Denver's Quality Automotive
We offer the finest automotive care in Wheat Ridge and the surrounding Denver areas in Colorado. All of our clients are treated like family, which is why we provide excellent, friendly service at an affordable price.
Not only do we perform professional automotive repairs, but we offer shuttle service, vehicle pickups for the elderly, and complimentary detailing and vacuuming on every vehicle we service.
Let our team go the extra mile for you — schedule an appointment with Denver's Quality Automotive today.